Thailand is one of the most visited countries not just in Southeast Asia, but in the world. Just like most countries, in order to enter its borders as a tourist, a valid document is required.
Currently, citizens or passport holders of 64 countries enjoy Visa free to enter Thailand. Upon arrival at an international airport or entering through a land border checkpoint from neighboring countries, they are granted to stay a maximum of 30 days.
Here's a guide on how to apply a Thailand Tourist Visa.
Before going to details on how to apply for Thailand Tourist Visa, first, check out the below  list of the countries with bilateral agreement with Thailand, whose citizens will not be required to secure tourist visa:
Asia and the Pacific
Australia, Brunei, Cambodia, Hong Kong, Indonesia, Japan, Korea, Laos, Macau, Malaysia, Maldives, Myanmar, Mongolia, New Zealand, Philippines, Singapore, Vietna
West Asia and the Middle East
Bahrain, Israel, Kuwait, Oman, Qatar, Turkey, United Arab Emirates
Europe
Austria, Belgium, Czech Republic, Denmark, Estonia, Finland, France, Germany, Greece, Hungary, Iceland, Ireland, Italy, Latvia, Liechtenstein, Lithuania, Luxembourg, Monaco, Netherlands, Norway, Poland, Portugal, Russia, San Marino, Slovak Republic, Slovenia, Spain, Sweden, Switzerland, Ukraine, United Kingdom
Africa
Mauritius, South Africa
The Americas
Argentina, Brazil, Canada, Chile, Peru, United States
Conditions for the Visa Exemption Rule:
1. Visit is strictly for tourism purposes
2. Confirmed return ticket is required. Proof that the tourist will be flying out of Thailand within 30 days of entry. Traveling over land out of Thailand by train, bus, etc to Cambodia, Laos, Malaysia (including en route to Singapore), Myanmar, etc may be accepted as proof of exiting Thailand
3. In rare cases, proof that you have funds of at least 10,000 THB per person during your stay in Thailand will be required
4. Of course, the passport or travel document should have a validity not less than 6 months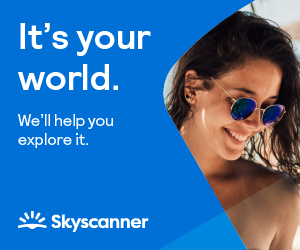 If you are a passport holder of a country not on the list above, prepare the following requirements or documents when applying for a Thailand Tourist Visa, in nearest Thai embassy or consulate.
Documents required:
1. Passport or travel document with a validity not less than 6 months
2. Filled- out Visa application form
3. Recent 4×6 cm photo
4. Round-trip ticket, to and from Thailand
5. Proof of financial means (20,000 baht per person/40,000 baht per family)
Visa Fee:
It costs 30 USD per tourist visa, as of June 2020.  
Remember: Additional documents may be required by the attending consular officer/s, if deemed necessary.
You can check the addresses and other information about Thai Embassies and Consulates, here.